Chriz Tong 湯薇恩's latest songs, 《爱情风险》 and 《一首没唱完的情歌》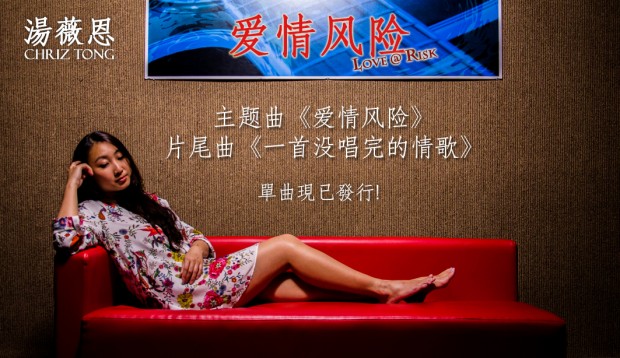 Following the successes of 96°C Café theme song, 《啡情歌》, Chriz Tong, is pleased to bring to you her latest two songs, Love @ Risk 《爱情风险》 the theme song and Unfinished Love Song 《一首没唱完的情歌》 for the TV series of Love @ Risk 《爱情风险》, which debuts on 5 August 2013, weeknights 9pm on Channel 8! Is love like the stock market – The more you invest, the greater your risk? Catch Love @ Risk to find out more!
合法下载原声带歌曲 Download Original Sound Track:
MeRadio Starhub Music
汤薇恩继《96度C咖啡》主题曲,《啡情歌》再度演绎,为新传媒电视剧 《爱情风险》 献出两首新作品,主题曲 《爱情风险》 和 非常动听的片尾曲 《一首没唱完的情歌》,于2013年8月5日,周日晚上9 在 8频道播出!爱情如炒股,投资越多,风险越大? 请锁定 《爱情风险》!